About IDAutomation: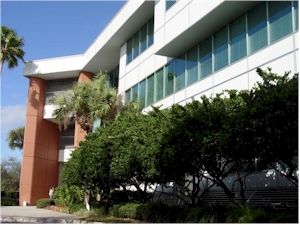 IDAutomation.com, Inc., (IDAutomation), Incorporated in the year 2000, is dedicated to providing a professional line of components for the automation of identification with existing business applications. We are located in Suite 300 of the building at 550 N. Reo St. located in Tampa, Florida. The location and validity of IDAutomation can be verified by examination of the SSL Certificate and other seals of approval visible on the website.
IDAutomation's products are designed to be affordable for small and medium businesses, yet scalable enough to be used by large corporations. Over 70% of Fortune 100 companies use IDAutomation products to automate their businesses. Partnerships with SAP, IBM, FileMaker, AIM Global, and Microsoft allow collaboration to provide quick and reliable components for related products and access to pre-release versions of applications and operating systems for testing.


IDAutomation Donates
IDAutomation recognizes the importance of Charities and donates 10% or more of company profits to charities, which include:
Mission
To be "Your Source for Quality Symbology" by:
Providing exceptional automation components for business applications.
Delivering quality customer service and technical support.
Giving back a portion of company profits to charities.


Vision
To improve business applications with automation by doing the following:
Keep existing products up to date.
Discover new ways to automate.
Implement the best methods.
Make it as easy as possible for our clients.
Continue to give to charities.


Internal Systems:
IDAutomation is able to provide employees the same capabilities at home as in the office and keep operating costs down by leveraging new technologies such as IP phones and web-enabling all applications with redundant servers in multiple locations. This allows the staff of IDAutomation to relocate in the event of a natural disaster and still provide the same great service and support. Because overhead is low and employees can work from anywhere, customers can be assured that IDAutomation will be in business for many years to come and will continue to provide quality support and upgrades. IDAutomation uses a cloud-based spam email filtering service with production servers hosted offsite in certified data centers.


Product Testing:
IDAutomation uses strict testing procedures that are followed before any product release. Thorough testing of barcode components is critical because bugs may appear in the symbology or in the component architecture itself. In addition to the testing procedures used by the developer during and after development, a developer that was not involved in the project performs several final tests before passing the product to QA for final testing and release.


Company Processes:
Processes and procedures at IDAutomation are documented to ensure a proper information transfer during employee/contractor turnover, which is similar to the processes required for ISO 9001 certification.


Product Licensing:
IDAutomation keeps a record of customer licenses when products are ordered. To ensure data integrity, the license database and all other company data are replicated (copied) to multiple systems and copied to a remote (off-site) location. Additional measures are taken to ensure privacy.


The Staff:
IDAutomation is comprised of 10 employees and associates with a broad spectrum of expertise in business solutions, automation, support, software development, and marketing. Employees are motivated to provide quality customer service and support with incentive programs such as performance bonuses, profit sharing, 401K plans, and group health insurance.