Free Barcode Label Design Software
Print your own barcode labels for free.
Fully functional - not a demo version.
Includes Code 39 and Extended Code 39 barcode capability.
Embedded database capability and support for CSV and text files.
Supports Microsoft Office file formats for accessing data from Excel and Access.
Compatible with Windows 7 and greater and .NET Framework 4.
The latest version released in 2022 includes security enhancements and bug fixes.
Download Now User Manual Support
The Freeware Barcode Label Design Application is an easy-to-use WYSIWYG barcode label printing software application that prints barcodes, text, and graphics on standard laser and inkjet printers, as well as thermal transfer printers.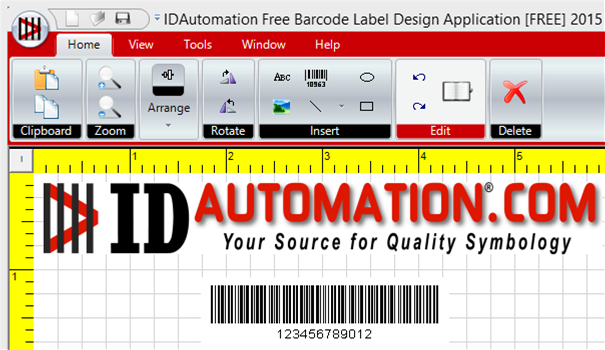 This Free version supports the Code 39 and Extended Code 39 barcode types.
The Standard version includes all the other popular 1D barcode types including UPC, EAN, Code 128, ITF, GS1-128, and USPS IMb.
The Pro version adds 2D symbol types such as QR Code, Data Matrix, PDF417, and GS1 and contains many other advanced features.
All other functionality of this free barcode software application is the same as the standard version, including advanced features such as basic VB scripting, serial number and constant fields, integrated database connectivity, and the ability to print labels from data stored in Microsoft Access, Excel or CSV files.
This freeware license is granted in the Free License section of our License Agreement. Any other use requires a purchase of our Barcode Label Software to remain properly licensed.
This Free License may be used by individuals and organizations that have gross annual revenue of less than $500,000 USD or are classified as nonprofit for tax purposes, excluding government and military organizations. This product may also be freely used by educational organizations, such as schools and universities.
Technical Support for free software products is limited to issues documented in the User Manual and the support forum. If additional support is needed, a purchase of the Barcode Label Software is required.